Tuesday January 10, 2023
PTI To Challenge Arrest Warrants Issued To Its Chief Imran khan, Asad , Fawad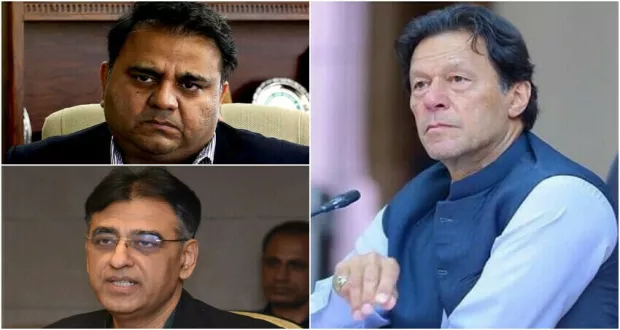 Islamabad: Pakistan Tehreek-e-Insaf (PTI) will challenge arrest warrants issued for PTI chairman Imran Khan , Fawad Chaudhry and Asad Umar by the Election Commission of Pakistan (ECP) today in the contempt case.
The PTI leader and former federal minister Fawad Chaudhry In his tweet, said issuance of arrest warrants is contempt of court.
The case was fixed for hearing on January 17, but the hearing was held against rules and regulations today, he added.
Fawad also announced to challenge ECP's move in the high court.
Earlier in the day, the ECP issued bailable arrest warrants for PTI Chairman Imran Khan, and Asad Umarar, Fawad Chaudhry in the contempt case.
A four-member bench of the top electoral body has rejected the exemption pleas filed by the Imran Khan, Fawad Chaudhry, Asad Umar and others.
It has directed the former prime minister and PTI leaders to submit surety bonds of Rs50,000 each to get bail.
The ECP had reserved the verdict of the case some time ago.
The post PTI To Challenge Arrest Warrants Issued To Its Chief Imran khan, Asad , Fawad appeared first on Abb Takk News.