Sunday January 22, 2023
PTI Declares Mohsin Naqvi Disputed Person, Rejects His Appointment As Caretaker CM Punjab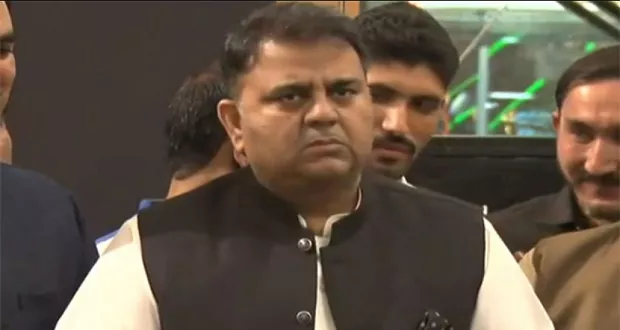 Islamabad: Pakistan Tehreek-e-Insaf (PTI) vice-president Fawad Chaudhry has rejected appointment of Mohsin Raza Naqvi as a caretaker Chief Minister Punjab.
In his tweet, the former information minister said "we reject the decision of the Election Commission of Pakistan (ECP) to appoint Mohsin Raza Naqvi such a disputed person on the slot of the CM Punjab."
Fawad Chaudhry said that there is no way against the system except only to struggle on the roads.

The PTI leader urged the party activists, workers and supporters to be prepared as a big campaign will be run in the leadership of the party chairman Imran Khan.
The post PTI Declares Mohsin Naqvi Disputed Person, Rejects His Appointment As Caretaker CM Punjab appeared first on Abb Takk News.