Wednesday May 25, 2022
PTI Chief Imran Khan Reaches Mardan Interchange To Lead Central Procession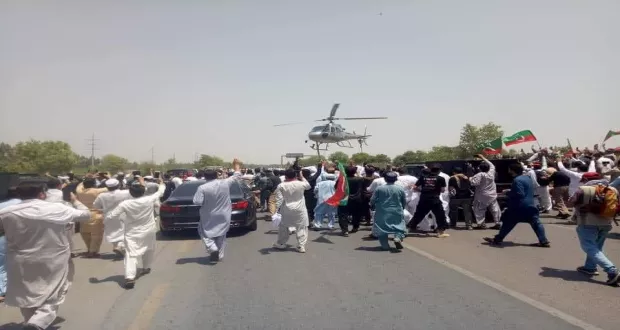 Peshawar: Chairman Pakistan Tehreek-e-Insaf (PTI) and former premier Imran Khan has reached Wali interchange Mardan from a helicopter.
PTI Chairman Imran Khan will lead central procession while traveling in a container from Mardan,
A large number of PTI activists, workers and supporters were present at the arrival of Imran Khan in Mardan.
The central procession will reach Islamabad's D-chowlk after passing through Kashmir road.
Before this the PTI Chief in his video message, said that the slaves of America have been imposed on us adding that if people were not left now for the long march then our next generations will not pardon us.