Monday June 20, 2022
PTI Announces Black Day Today Against Amendments In NAB Laws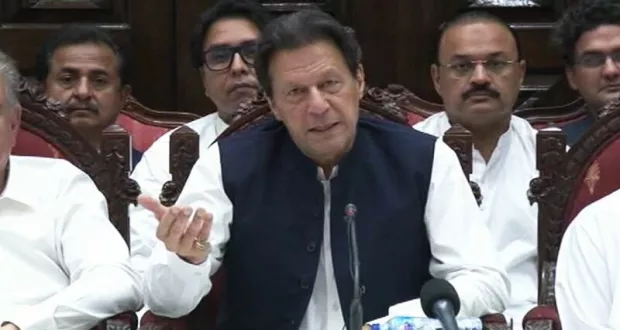 Islamabad: Pakistan Tehreek-e-Insaf (PTI") on Monday announced to observe black day over amendments in the National Accountability Bureau (NAB).
Chairman PTI and former premier Imran Khan said that the free hand given to big thieves for looting and plundering is a main cause of poverty in the third world countries.
Imran Khan said that the group of these cold-blooded corrupts has destroyed the morality of the country.
He said that today is the black day in the history of the country when 'the imported government' by amending the NAB ordinance has ended the accountability process in the country.
The PTI chief said that with the conspiracy backing of the USA for change in the government, the whole economy and political system has been derailed so that they could be given an another NRO adding that PML-N leader Khuram Dastagir has confirmed. it.
In the vital meeting of the PTI a detailed briefing was given regarding efforts being made by the current government to bury a system of accountability by amending the NAB laws .
Imran Khan directed forceful resistance against the amendments in the NAB laws.