Monday November 07, 2022
PTI Activists Climbed To Electricity Pole and Fell From It After Receiving Electric Shock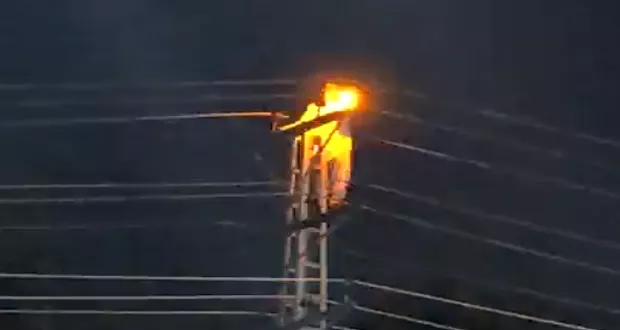 Muree: A foolish activist of Pakistan Tehreek-e-Insaf (PTI) climbed on the electricity pole on Muree road in Rawalpindi.
When the PTI activists reached to the elevation then suddenly fire broke out in the electricity pole.
The activist fell to the ground after he received an electric shock. All the scene is also captured on the camera and one can see all the self made accident.
The post PTI Activists Climbed To Electricity Pole and Fell From It After Receiving Electric Shock appeared first on Abb Takk News.