Monday December 27, 2021
PSX Benchmark 100-Index Sheds 204 Points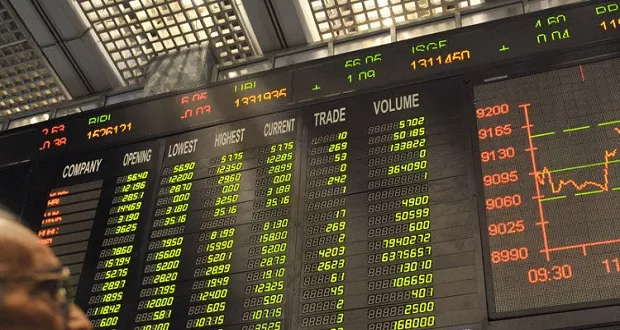 KARACHI: Stocks struggled to find a floor on the first day of the future rollover week on Monday due to weak cues coupled with internal and external headwinds.
Uncertainty about the mini-budget, coupled with concerns regarding rupee-dollar parity, kept the investment climate negative.
According to reports, the government is all set to introduce the amended Finance, and State Bank of Pakistan (SBP) autonomy bills in Parliament for approval tomorrow (Tuesday) ahead of the sixth review of the $6 billion Extended Fund Facility (EFF) by the International Monetary Fund's (IMF) executive board on January 12.
The bears dominated the proceedings and the benchmark KSE-100 index endured another round of stock selling, dipping over 200 points by the end of the session.
Today, the benchmark KSE-100 index fell 204.95 points, or 0.46%, to close at 43,913.44 points.