Sunday May 15, 2022
PSP To Hold Women Convention In Karachi With Title" Karachi Will Not Be Deceived"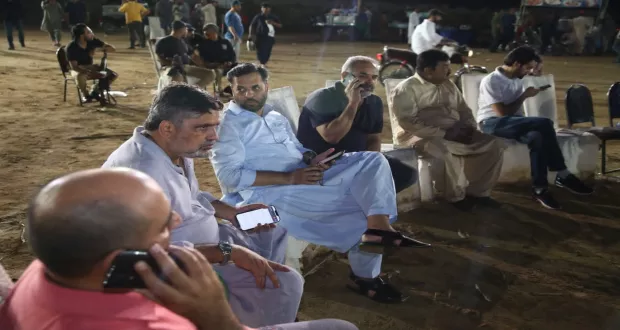 Karachi: Pak Sar Zameen Party (PSP) will hold women convention in Karachi today at Bagh-e-Jinnah ground near Qaud-e-Azam mausoleum.
All the preparations for the convention have been completed at the Bagh-e-Jinnah. The convention is going to be held with title of "Karachi Dokhan Nahi Khaye Ga" (Karachi will not be deceived this time).
All the sitting chairs have been placed for the covention while the party flags and banners are on dispaly in the convention place.
Long and wide stage has been prepared for the political gathering while a big screen is also on display. A sound system is also installed at the venue.
The convention will kick start at 6 pm in evening.
The PSP Chairman and former mayor of Karachi will address the women convention and he will alos made an important announcement today.