Thursday July 07, 2022
Providing Cheap Electricity Govt's Top Priority: PM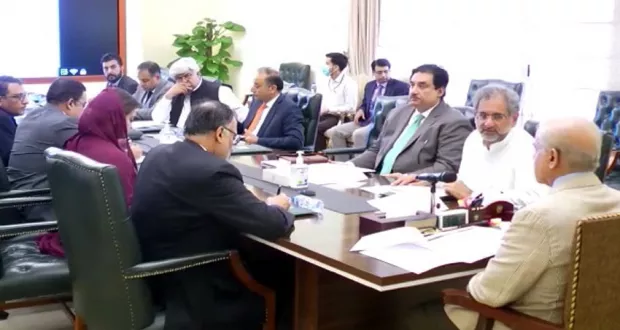 Islamabad: Prime Minister Shehbaz Sharif has said that a national solar energy policy will be announced on the first of next month to address energy related issues.
Chairing a meeting Energy Task Force in Islamabad on Thursday, he said that the enforcement of this policy will be linked to the approval by Council of Common Interest.
Shehbaz Sharif said that PM House and Office will be converted to solar energy on emergency basis in one month.
The Prime Minister said providing cheap and environmentally friendly electricity is the top priority of the government. He said it is our effort to Pakistan self-sufficient in energy sector.
Highlighting benefits of solar energy, he said it is a source of producing clean and environmentally friendly electricity. He said the use of solar energy will help to solve problems like distribution losses, power theft and circular debt.
The meeting was given a detailed briefing on the steps being taken for the promotion of solar energy in the country. The meeting was informed that a proposal to convert fuel-powered powerhouses to solar energy is under consideration.
The meeting was further informed that a proposal for generation of solar energy on 2000 feeders of 11KV is also under consideration.
The meeting was apprised that up to 1000 MW solar power plants will be installed on government buildings in the next 10 years on Build, Own, Operate and Transfer basis.
The meeting was further informed that solarization of tube-wells will also be done in the country. In this regard, a project is under consideration to switch tubewells in Balochistan to solar energy.