Wednesday November 23, 2022
Prohibited Funding Case: Interim Bail of Imran Khan, Extended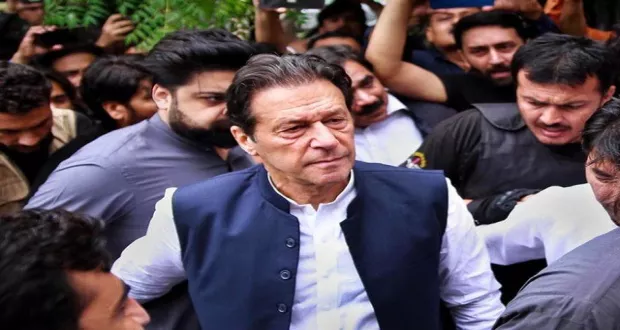 ISLAMABAD: A banking court of Islamabad on Wednesday extended the interim bail of Pakistan Tehreek-e-Insaf (PTI) Chairman Imran Khan and others named in the prohibited funding case.
Banking court judge Rakhshanda Shaheen heard the case of prohibited funding against Imran Khan and others. Prosecutor Raja Rizwan Abbasi also appeared before the court. Along with him, other co-accused including Sardar Azhar, Syed Younus, Hamid Zaman, Tariq Shafi, Saifullah Niazi and Amir Mehmood Kiyani were present at the court.
Imran Khan's lawyer Naeem Panjutha submitted the application seeking exemption from appearance on medical grounds which the court approved and also extended interim bail of all the accused including the PTI chief
The post Prohibited Funding Case: Interim Bail of Imran Khan, Extended appeared first on Abb Takk News.