Tuesday May 03, 2022
President Dr Arif Alvi Offers Eid Prayers At Faisal Mosque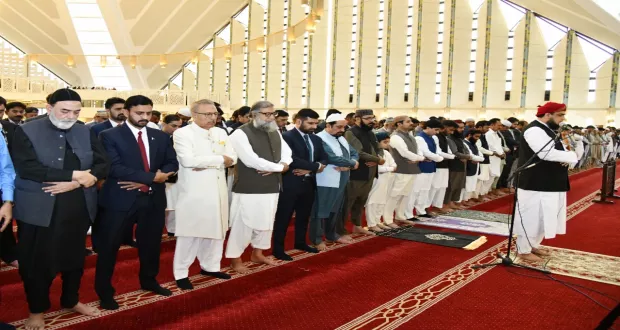 Islamabad: Eid ul Fitr is being celebrated across the country today [Tuesday] with religious zeal and fervor while the main Eid congregation was held at the Faisal Mosque where President Dr. Arif Alvi and high officials and envoys of Muslim countries offered Eid prayers.
Big Eid congregations were held across the country at open places, mosques and Eidgahs in all cities, towns and villages.
The Ulema highlighted the significance and philosophy of Eid ul Fitr.
Special prayers were offered for the progress and prosperity of the country and welfare of the Muslim Ummah.