Thursday November 24, 2022
President Alvi Likely To Visit Lahore Today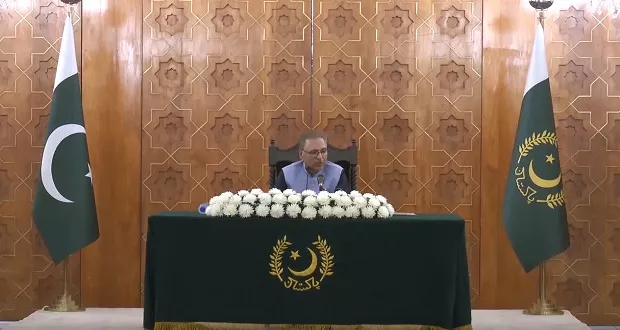 Islamabad: President Dr. Arif Alvi likely to visit Lahore today.
Sources said that the President will call on Pakistan Tehreek-e-Insaf (PTI) chief Imran Khan. Dr Arif Alvi will consult former premier over the new military appointments. .
Earlier today, Prime Minister Shahbaz Sharif has appointed Lt Gen Syed Asim Munir as Chief of Army Staff, confirmed Marriyum Aurangzeb.
Marriyum Aurangzeb in her tweet made the announcement.
Further more, Lieutenant General Sahir Shamshad Mirza has been appointed as Chairman Joint Chiefs of Staff Committee.
The summary has been sent to the President of Pakistan for approval.
The post President Alvi Likely To Visit Lahore Today appeared first on Abb Takk News.