Sunday December 18, 2022
PPP Holds Countrywide Rallies In Support Of FM Bilawal Over His Statement On Indian Atrocities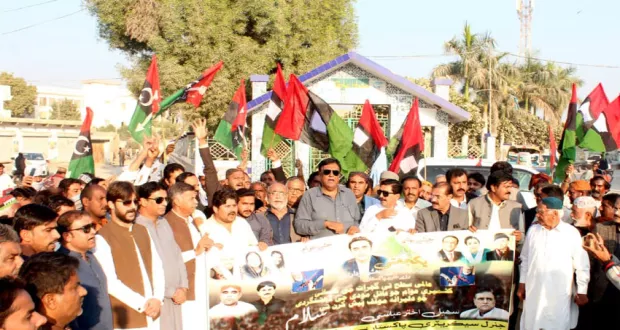 Karachi: Pakistan Peoples Party organized solidarity rallies across the country including Karachi on Sunday.
Addressing a rally in Karachi, PPP Senator Waqar Mehdi said Foreign Minister exposed the Indian brutalities before the world and whole nation stands behind the PPP Chairman for what he said at the UN forum for the people of Kashmir.
Sindh Minister Saeed Ghani while addressing the rally said PPP has always raised its voice for the people of Kashmir.
He said the Foreign Minister showed India its true face by reminding them of the brutal incidents in Gujarat.
The post PPP Holds Countrywide Rallies In Support Of FM Bilawal Over His Statement On Indian Atrocities appeared first on Karachi News.