Friday December 31, 2021
PPP Demands To Present National Security Policy In NA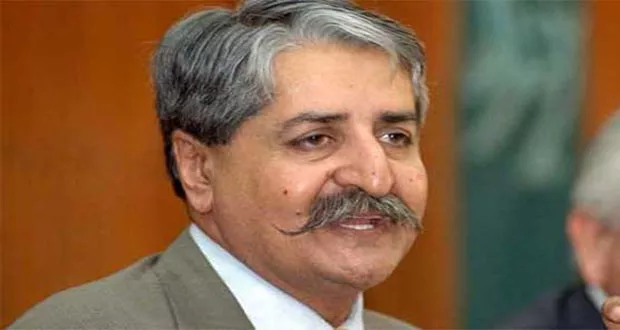 Islamabad: Leader of PPP's Syed Naveed Qamar while raising objections over extending the election amendment ordinance, said after its expiry the move was against the rules of parliament. For the purpose the PPP has written a letter to Speaker National Assembly (NA).
The PPP's Naveed Qamar and Shazia Muree hold press conference in Islamabad and lamenting on the government, he said that with mini budget the burden on the masses will increase adding that the government is snatching milk with imposing taxes on Child milk.
.Naveed Qamar said that the government has retained anti-masses policies. He said that we will consult opposition parties over bringing no-confidence motion against speaker.
The IMF is aware of the government actions, he added.
Shazia Muree said that the masses are crushing owing to inflation day after a day while she said that such statements that the mini budge will not affect the masses is false.
The present government has not even considered the parliament worthy of presenting National Security Policy in the National Assembly, she said . The PPP leaders said that no one selling atomic program deliberately but the country's atomic program is in danger through your accepting conditions continuously.