Wednesday September 15, 2021
PPP, ANP Extend Support To ECP Over EVMs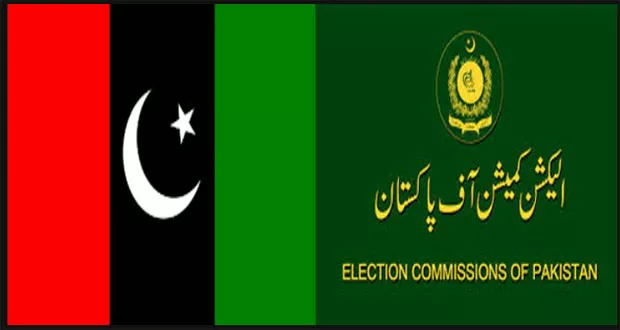 Islamabad: Pakistan Peoples Party (PPP) leader Sherry Rehman on Wednesday said that electronic voting machines (EVMs) will violate privacy of the voter.
Talking to media persons, after meeting Cheif Election Commissioner along with his party leader Nayyar Bukhari and Farhat Ullah Baber and ANP leader Senator Haji Hidayullah, Sherry Rehman said that PTI members are giving statements on International Democracy Day but in reality the incumbent government is on path of collision with democratic norms and values.
Senator Sherry said that such election machinery is being imposed on the country which has been opposed by other countries as well as Election Commission of Pakistan (ECP).
She added that her party always had reservations on elections but never made any constitutional institution controversial as ECP is a very important stakeholder in electoral process.
The ANP leader, Senator Haji Hidaytullah said that we fully supports PPP stance over the electronic machines adding that it is authority of the ECP to hold fair and transparent elections in the country.
Earlier, the Pakistan Peoples Party (PPP) and the Awami National Party (ANP) had decided to visit the Election Commission of Pakistan (ECP) and meet the Chief Election Commissioner (CEC) Sikandar Sultan Raja today.
The decision has come on the heels of blistering allegations from the government ministers.
The opposition parties say that the government was resorting to "threats" because it had no other valid case for the introduction of EVMs, accusing it of stooping too low.
The PPP chairman had earlier urged the ECP to use its powers and disqualify anyone who attacked it.
On Friday, Railways Minister Azam Khan Swati hit out at the institution during a meeting of the Senate Standing Committee on Parliamentary Affairs and accused it of taking bribes to rig polls, adding that such institutions should be "set on fire".
Later in the day, the railways minister termed the chief election commissioner a "mouthpiece for the opposition".
Earlier on Tuesday, the ECP rejected the allegations levelled against it by government ministers over the last week and demanded the ministers produce evidence to back their claims.
A statement released by the ECP said, "the election commission has decided to issue notices to both ministers so further proceedings can be brought into effect regarding this matter."