Saturday October 15, 2022
Police Arrest Driver in Nooriabad Bus Fire Case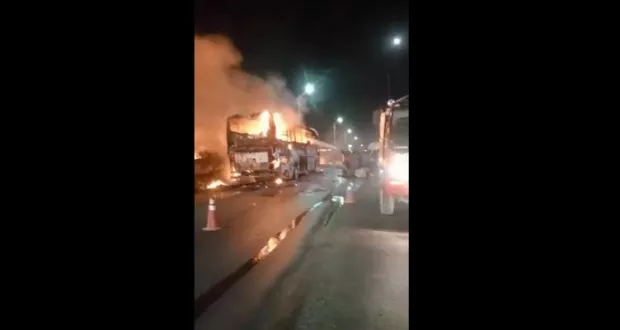 Police officials claimed to have arrested the bus driver of the unlucky bus that caught fire near Nooriabad on Wednesday night, leaving at least 18 people dead.
A case was lodged at Nooriabad police station at the complaint of a sub-inspector in which the bus driver Imran Shaikh and the owner Noor Malik were nominated.
Following the registration of the case, police arrested the bus driver, whereas, the bus owner was still at large.