Monday July 25, 2022
PML-Q, PPP and JUI-F file petitions To Become Party In CM Punjab Election Case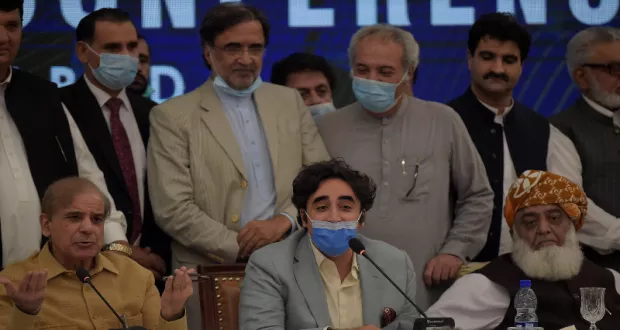 Lahore:The PPP, Jamiat Ulema-i-Islam-Fazl (JUI-F) and PML-Q today filed separate petitions requesting the apex court to allow them to become parties in the case.
A petition filed on behalf of the PML-Q and its head Chaudhry Shujaat Hussain stated that instructions had been issued to all MPAs to vote in Hamza's favour and a letter in this regard had also been sent to the deputy speaker.
Contrary to the orders, the MPAs had cast votes in Elahi's favour which were disregarded by the deputy speaker, it noted.
"The petitioner (Elahi) has filed the instant petition challenging the ruling of the deputy speaker Punjab Assembly but has, for reasons best known to him, not impleaded the interveners who are the most important and necessary parties."
In its petition, the JUI-F stated that the SC's decision to summon Deputy Speaker Mazari "which was unprecedented and demeaning" to the office he holds.
"To curtail the powers of a constitutional office of chief minister through an interim order and that too without a constitutional or legal backing, will set a bad precedent for the constitutional courts and further deteriorate harmony among institutions."
The petition also requested the apex court to constitute a full bench to hear the petition.
Separately, the PPP stated in its petition that since seven of its MPAs had voted for Hamza in the re-election, the party would be affected by the court's decision on the petition and thus, should be allowed to become a respondent in the case.
"Refusing to hear the applicant would be oppressive to judicial conscience and would cause a perpetuity of injustice which would not be tolerated by a just judicial system."