Monday January 16, 2023
PML-Q Chief Chaudhry Shujat Issues Show Cause Notice To Pervez Elahi Over Merging Party Into PTI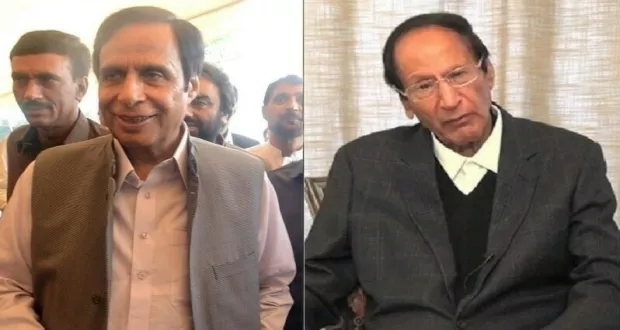 Lahore: Pakistan Muslim League-Q chief Chaudhry Shujat Hussain has issue show-cause notice to Pervez Elahi today.
As per the show cause notice, Chaudhry Shujat also suspended basic membership of the pervez Elahi while the PML-Q has asked Pervez Elahi clarification for merging the PML-Q into the PTI.
In the show-cause notice Chaudhry Shujat said that the provincial president of the party can't merge the party into the another party.
He asked the Chief Minister Pervez Elahi that clarify his unconstitutional and illegal move in the show cause notice.

It is said that in the show-cause notice that Pakistan Muslim League as a political party has its identity, vote bank, party discipline and manifesto and code of conduct.
The post PML-Q Chief Chaudhry Shujat Issues Show Cause Notice To Pervez Elahi Over Merging Party Into PTI appeared first on Karachi News.