Monday September 13, 2021
PMDA Is Attack On Freedom Of Media And Judiciary:Bilawal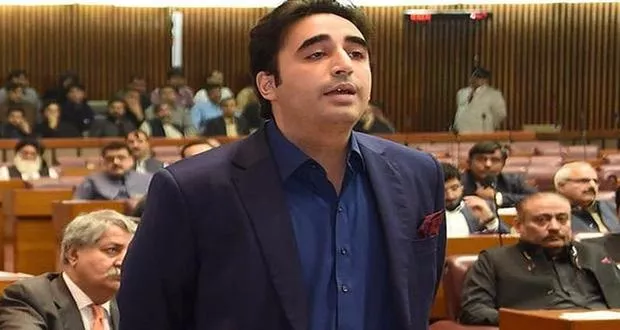 ISLAMABAD: PPP Chairman Bilawal Bhutto-Zardari slammed the proposed PMDA, saying that the proposed bill is an "attack on the freedom of media and judiciary."
Bilawal joined media workers and civil society members who are protesting outside the Parliament House against the PMDA before President Arif Alvi's address to the joint sitting of the Parliament.
The PPP chairman said his party will attend the joint sitting of the Parliament with a two-point agenda; to advocate for the rights of 20,000 government employees who were sacked and to campaign for the freedom of speech.
The PPP chairman vowed his party will not let the government get away with snatching livelihoods from the masses. He showed solidarity with journalists who have been attacked, saying that the PPP "will not be satisfied till they are not satisfied."
"Even if they manage to have this black law passed, journalists will [struggle to] have it abolished," he added.
Hitting out at the prime minister, the PPP chairman said the Opposition was united against the PTI government. "They do not let the Opposition speak," he said. "The government tries to have laws passed secretly."
Bilawal warned the government that if it tried to have the PMDA law passed via force, the PPP will challenge it in the courts. The PPP chairman said he feared the government will try to pass the bill during a joint sitting of the Parliament.
Speaking about other Opposition leaders, Bilawal said he enjoyed cordial relations with PML-N President Shahbaz Sharif and others. "I have no personal grudge against Maulana Fazlur Rehman," he stressed.