Monday April 11, 2022
PM Shehbaz Announces Parliament's Security Committee Meetinf on Threat Letter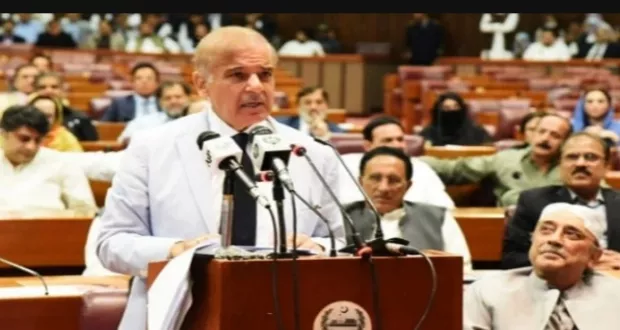 ISLAMABAD: The newly-elected prime minister Shehbaz sharif said the Opposition was discussing the no-confidence motion days before Imran Khan's "concocted threat letter controversy".
"They say that this letter came to them on March 7, but our decisions were made way before that, so, if [what the previous government claimed] is a lie, then the matter should be disclosed transparently before the public," he said.
Therefore, PM Shehbaz Sharif announced that the parliament's security committee would be given a briefing on the "threat letter" to the members of the committee in presence of the armed forces personnel and bureaucrats — the director-general Inter-Services Intelligence, foreign secretary, and the ambassador who wrote it, who has now been transferred to Brussels.
"If there's an iota of evidence that we were backed by foreign conspirators […] then with you Mr speaker and God as my witness, I will not think for another second and resign from the office of the prime minister," PM Shehbaz Sharif said, vowing to hold an in-camera session of the security committee at the earliest.
The prime minister thanked his brother and ex-premier Nawaz Sharif for his support, while also lauding social media activists, press clubs, media houses, and lawyers for backing the Opposition's struggle for democracy.