Thursday June 30, 2022
PM Shahbaz To Host Luncheon In Honour Of PPP leadership Today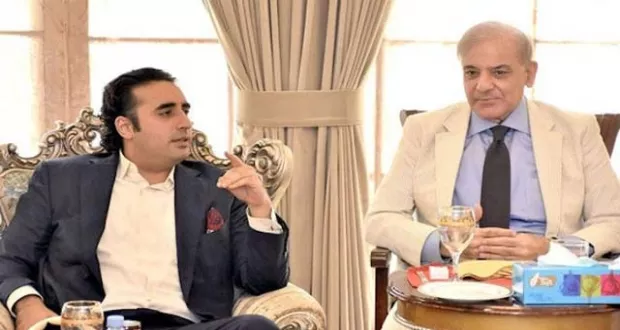 Islamabad: Prime Minister Shahbaz Sharif on Thursday will host luncheon in honour of leaders of Pakistan Peoples Party (PPP) an important party in the coalition government.
The PPP co-chairman Asif Ali Zardari and Chairman Bilawal Bhutto Zardari will attend the luncheon while senior leadership of the PPP will accompany with Asif Ali Zardari.
An exchange of views shared regarding political situation of the country besides that conversation will be held on the government matters including an appointment of Chairman the National Accountability Bureau (NAB)
In this vital meeting, fears of the coalition government will be conidered and an agreement with Muttahida Qaumi Movement Pakistan (MQM-P) will come under discussion.