Tuesday May 03, 2022
PM Shahabz Says He Will Address The Nation Soon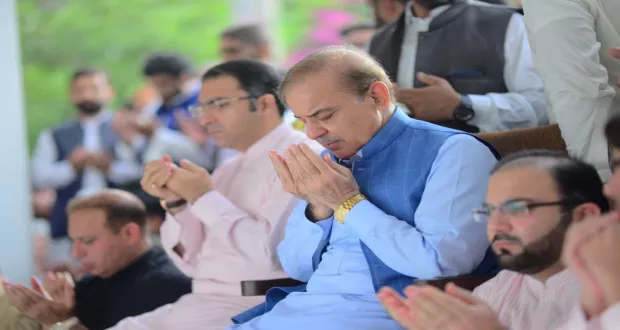 Lahore: Prime Minister Shahbaz Sharif on occasion of Eid Ul Fitr congratulated the nation on Eid Ul Fitr while he prayed that this eid may bring message of prosperity and development for all.
The PM was talking to media after offering Eid prayers at Jati Umrah Mosque, while he said that controlling the difficulties are joint responsibility of the government and its allied parties.
The PM said that hard work and integrity will reduce difficulties while he said that he will address the nation soon.