Friday December 03, 2021
PM Reviews Arrangements For Upcoming Polio Eradication Campaign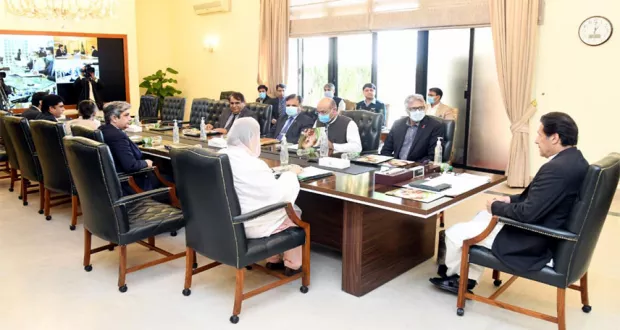 Islamabad: Prime Minister Imran Khan directed the district governments to take responsibility to initiate deterrent legal action in cases of harassment or attacks on polio workers.
Chairing a meeting in Islamabad on Friday which reviewed arrangements for upcoming Polio Eradication campaign, he appreciated the hard work done by provincial chief secretaries and deputy commissioners for polio eradication. He directed them to sustain the polio eradication drive with the same vigor and focus.
He reiterated upon synergizing routine immunizations with the Anti-polio campaigns.
Commending efforts made by workers of Polio Eradication Teams, he said these workers are performing a national service and deserve special appreciation.
He directed the Special Assistant on National Health Services to come up with a rewards' plan for best performing polio workers.
The Prime Minister emphasized on maximizing efforts for Covid-19 vaccinations as proactive measures against the spread of new variant Omicron.
Earlier, the meeting was informed that Southern Districts of Khyber Pakhtunkhwa, Districts of Balochistan including Quetta, Qila Abdullah and Pishin and Districts of Sindh including Hyderabad and Karachi are most vulnerable as regards the spread of Polio virus through sewage and water.
It was informed that international organizations are acknowledging the effective efforts of Pakistan against Covid-19 ad Polio.