Tuesday April 05, 2022
PM, President Hatch Conspiracy To Break Constitution: Shahid Khaqan Abbassi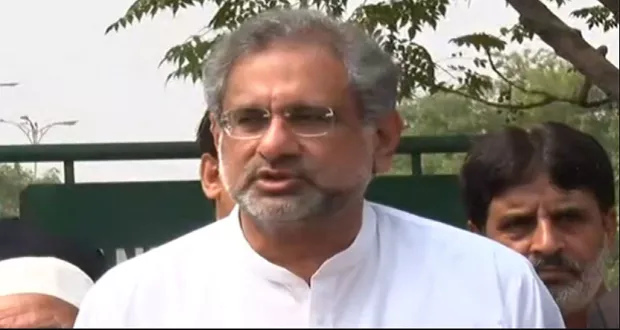 Islamabad: Former premier Shahid Khaqan Abbassi on Tuesday said that Imran Khan to hide his corruption dissolved the lower house of the parliament.
Talking to media after appearing before an accountability court of Islamabad in the Liquified Natural Gas (LNG), PML-N leader said that the PM and President hatched conspiracy to break the constitution.
He said that the peoples eyes are on the Supreme Court of Pakistan while he demanded to lodge treason case against who brokered the constitution.
Shahid Khaqan Abbassi said that after so called accountability the matter has reached to breaking the constitution.