Wednesday November 03, 2021
PM Imran's Resignation Can Bring Down Inflation: Marriyum Aurangzeb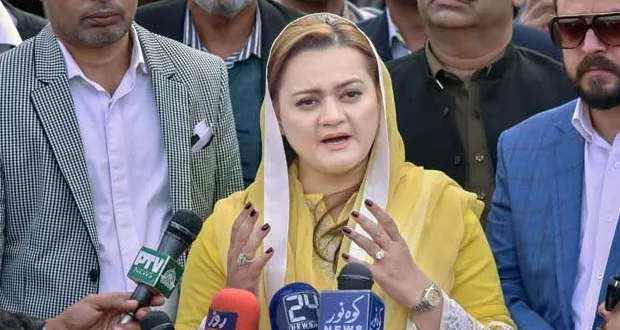 LAHORE: Pakistan Muslim League-Nawaz (PML-N) spokesperson Marriyum Aurangzeb on Wednesday said that the biggest relief package Imran Khan can announce is his resignation.
Addressing a press conference, Marriyum Aurangzeb said that the only package Imran Khan has offered in the last three years is of inflation, unemployment and destruction of economy.
She said that no relief package can be offered after government hikes price of petrol, electricity, gas and medicines. Government has shut down factories and launched Langar schemes instead.