Wednesday December 01, 2021
PM Imran Orders Concrete Steps To Stop Smuggling of Essential Commodities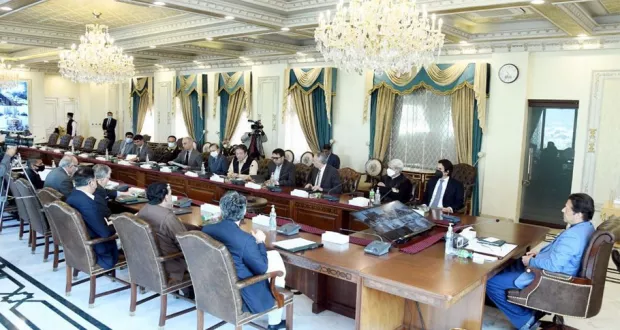 ISLAMABAD: Prime Minister Imran Khan has directed the authorities concerned to undertake emergency measures and bring out- of-box solutions to control smuggling of essential commodities.
Chairing a meeting in Islamabad today [Wednesday], he stressed that emergency measures must be taken to control smuggling of wheat, urea, sugar, flour, petrol and to check money laundering.
He said the objective is to provide relief to the common man against price hike.
The Prime Minister said that heavy damage is inflicted on the economy of the country due to smuggling of food commodities due to price differential.
Imran Khan said smuggling creates artificial shortage of commodities and ultimately results in price hike.
The meeting was informed that the FIA has undertaken extensive investigations against illegal money laundering and holding of US dollars.
It was informed in the meeting that manpower is being increased at border crossings to check goods and to ensure that each load is recorded for tracking purposes.
The meeting was further informed that significant success has been achieved to control illegal petrol smuggling and in operations against hoarders.