Tuesday November 15, 2022
PM Constitutes Committee To Consider Complaints Against Movie Joyland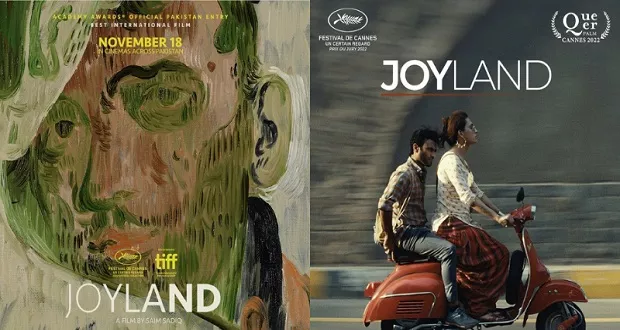 Islamabad: Prime Minister Shahbaz Sharif has constituted a committee to consider complaints against the movie joy-land.
The PM has formed an eight-member committee to deliberate upon the complaints against the movie joy-land while Federal Minister for Law Ayaz Saddiq will head the committee wherein ministers of Information, Communications, Investment and IT are included in it.
The PM adviser on Gilgit and Baltistan, Chairman PTA and Chairman PEMRA are also part of the committee
while the committee will consider social and moral values complaints against the movie.
The PM has directed the committee to present its report today.
It is merit mention that the joy-land movie has been made on the life of eunuch which is directed by Sarmad Khosat and Apporva Charan while Abdullah Siddique has composed the music of the movie.
The post PM Constitutes Committee To Consider Complaints Against Movie Joyland appeared first on Abb Takk News.