Sunday September 05, 2021
PM Condemns Indian Govt For Snatching Body Of Syed Ali Gillani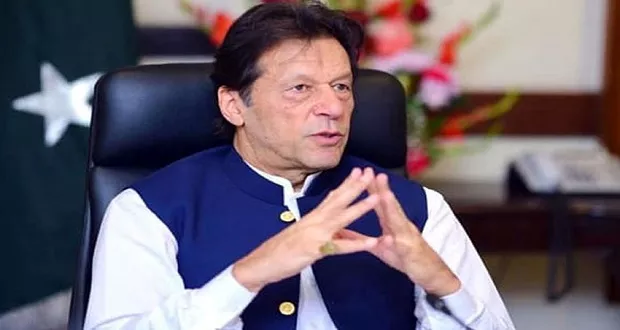 Islamabad: Prime Minister Imran Khan has condemned Indian government for snatching the body of Syed Ali Gillani and registering an FIR against his family for raising pro-Pakistan slogans.
Quoting news from Times of India in a tweet on Sunday, he said snatching the body of the 92 years old Syed Ali Gillani, one of the most respected and principled Kashmiri leader, and then registering cases against his family is just another shameful example of India's descent into fascism under the Nazi-inspired RSS-BJP government.
Quoting Prime Minister's tweet Foreign Minister Shah Mahmood Qureshi said that the fascist Indian state fears the revered Syed Ali Gillani so much that they stormed his home and snatched his body at night.
He said Indian government prevented a funeral befitting of his stature and it is now attempting to intimidate his grieving family by registering cases against them.
Meanwhile in a tweet, Minister for Planning and Development Asad Umar said Syed Ali Gillani, in his life, kept the candle of the freedom movement lit against the extremist Indian government.
He said that even after his death, the Indian government is afraid of the moral strength of his message.
The Minister said Syed Ali Gillani's family was not allowed to bury him and lodged an FIR against the family members.