Sunday October 30, 2022
PM calls for political, economic stability in country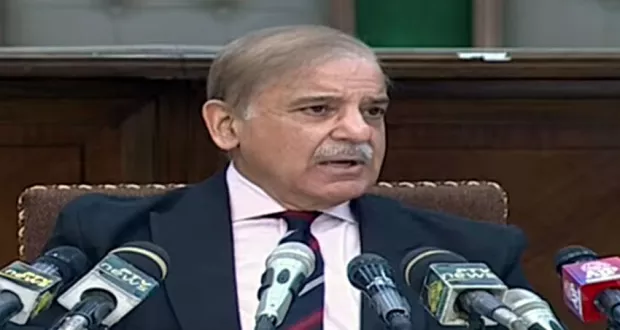 Islamabad:Prime Minister Shahbaz Sharif has stressed the need for political and economic stability in the country to restore its lost prestige.
Talking to a group of YouTubers in Lahore on Sunday, he said the politics of disruption must be eliminated to make Pakistan according to the vision of Quaid-i-Azam Muhammad Ali Jinnah.
The Prime Minister said the PTI leadership is once again bent upon vitiating the peaceful atmosphere by fanning politics of disruption through another long march and sit-in, but the government will not allow any anti-state activity.
He said Imran Khan ruined the country's economy during his tenure and did no development work and now he is throwing the public in economic turmoil for his personal interests.
Criticizing the PTI Chief for his baseless propaganda against state institutions, he said our armed forces have presented unprecedented sacrifices for the country's defence and elimination of terrorism.
The Prime Minister said no patriotic Pakistani can tolerate Imran Khan's narrative against state institutions which has provided a chance to Indian media to mock Pakistan.