Tuesday December 20, 2022
PDM Free To Push Whatever Force But They Can't Stop Early Elections: Monis Elahi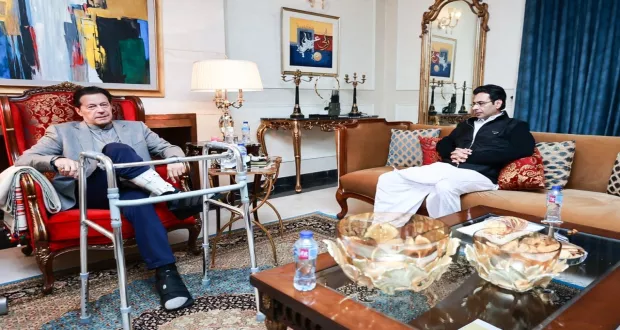 Lahore: Monis Elahi has said whatever power or force Pakistan Democratic Movement push they can't stop early elections in the country.
In his tweet, after meeting Pakistan Tehreek-e-Insaf (PTI) chief Imran Khan, declaring like other followers of the PTI declaring, Imran Khan as 'PM' he said that we have completed a strategy to dissolve the Punjab Assembly in the meeting with Imran Khan.
He expressed determination that Imran Khan will get victory in the next general election.
The post PDM Free To Push Whatever Force But They Can't Stop Early Elections: Monis Elahi appeared first on Abb Takk News.