Sunday September 12, 2021
Pakistan's Only Interest In Afghanistan To Have Peace And Stability: Shaikh Rasheed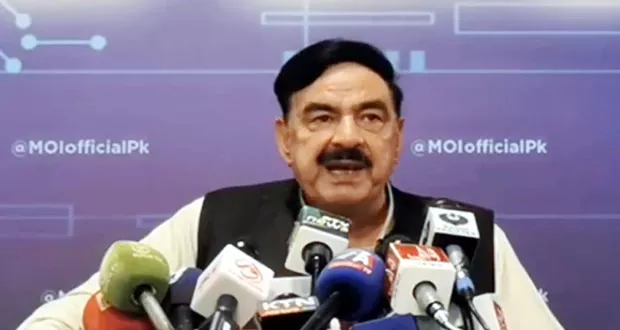 ISLAMABAD: Federal Interior Minister Sheikh Rashid Ahmed on Sunday said that Pakistan's only interest in Afghanistan is that it has peace and stability.
Addressing a presser in Karachi Federal Minister for interior Shaikh Rasheed said that Pakistan adopted the best foreign policy.
Interior Minister clarified that there is no refugee camp in Pakistan and Afghans, who crossed illegally in Pakistan, have been repatriated.
Sheikh Rasheed further said that Pakistan fenced its border with Afghanistan to deal with terrorism. He added that one should be hopeful that Afghan Taliban will walk shoulder to shoulder with rest of the world.
The Minister said that Indian premier Modi and its media is spreading lies and fabricated stories adding that India media is crying to impose restrictions on Pakistan.
He said that Pakistan don't interfere in the matters of the other countries adding intelligence chief of eight countries were visiting the country.

Talking about political situation of the country Shaik Rasheed said that the opposition parties are running the election campaign and they are not against the government.
He said that reservations of the Election Commission of Pakistan will be removed.