Friday December 30, 2022
Pakistan, Turkiye Reiterate Commitment to Work Together for Regional Peace, Prosperity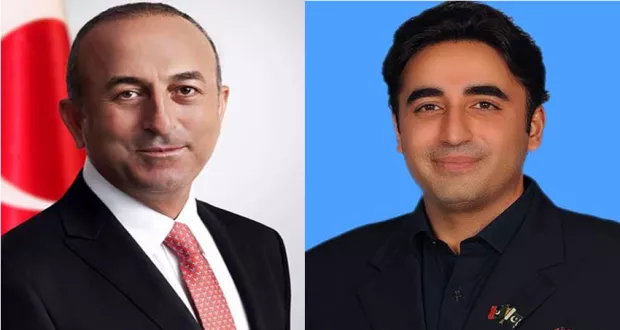 Pakistan and Turkiye have reiterated their commitment to work together for peace and stability in Afghanistan as well as for regional peace and prosperity.
The understanding was reached during a telephonic conversation between Foreign Minister Bilawal Bhutto Zardari and his Turkish counterpart Mevlüt Çavusoglu, during which they discussed the current situation in Afghanistan as well as bilateral and regional matters.
Bilawal Bhutto Zardari appreciated Turkiye's continued support to Pakistan for rehabilitation of the flood-hit people.
The post Pakistan, Turkiye Reiterate Commitment to Work Together for Regional Peace, Prosperity appeared first on Karachi News.