Friday June 24, 2022
Pakistan Stresses On Resolution Of All Disputes Including Kashmir With India: FO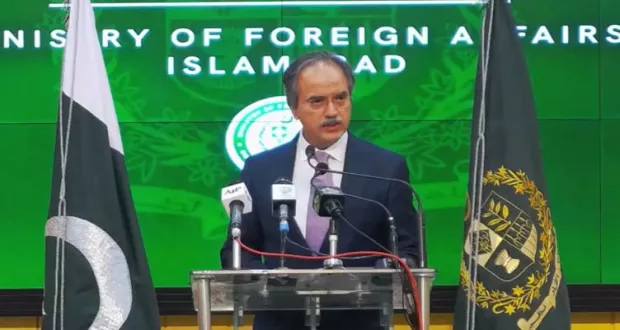 Islamabad: Pakistan has always stressed on resolution of all outstanding issues through result oriented and meaningful dialogue including the issue of Jammu and Kashmir with India.
This was stated by Foreign Office Spokesperson Asim Iftikhar Ahmed while responding to questions during his weekly news briefing in Islamabad today.
He said the onus is on India to create an environment conducive for dialogue.
To another question, the spokesperson said Pakistan has taken up the matter of a Canadian parliamentarian's remarks about Pakistani military with the government of Canada, terming them baseless and unsubstantiated.
He said Pakistan takes serious exception to the remarks and maintains that freedom of speech entails responsibility.
Pakistan and Canada have multifaceted ties and we wish to deepen the same on the basis of mutual respect and trust. He said such incidents are not helpful in that context.