Wednesday January 18, 2023
Pakistan-Russia Inter-governmental Commission Meeting Begins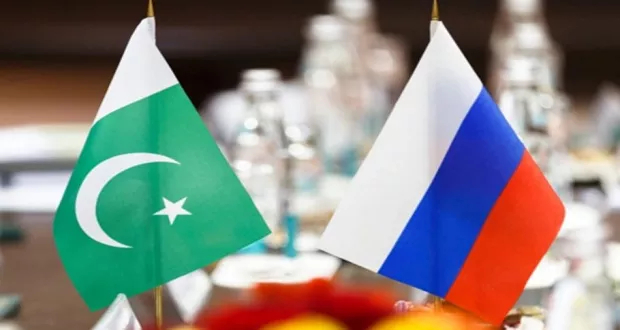 ISLAMABAD: The 8th meeting of the Pakistani-Russian Intergovernmental Commission on Trade, Economic, Scientific and Technical Cooperation started here on Wednesday.
This session aims at reviewing the existing areas of cooperation and finding new opportunities for further deepening the bilateral relations between the two countries.
Russian delegation, comprising around eighty (80) members, is participating in the meeting, according to a press statement issued by the Economic Affairs Division.
Speaking at the opening session, Secretary Ministry of Economic Affairs, Dr Kazim Niaz said that huge potential existed there to benefit from comparative advantage between Pakistan and Russia.
He said Pakistan got a big hit due to devastating floods and appreciated the support extended by international community during such times of crisis.
The secretary also shared sentiments of gratitude to Russian government for their continuous support during this whole time.
He said enhancing economic trade and investment relations was prime priority of Pakistan.
Speaking on the occasion, Deputy Director of the Department of Ministry of Economic Development of Russian Federation, Israfil Ali-Zade said Russia valued its relations with Pakistan.
He said in all sectors of economy, there was a good level of cooperation and Russia aimed to enhance it further.
He said there was a great potential between both economies that needed to be explored more.
The post Pakistan-Russia Inter-governmental Commission Meeting Begins appeared first on Karachi News.