Tuesday January 03, 2023
Pakistan, Malaysia Vow To Strengthen Ties Anchored In Strong Economic And Trade Cooperation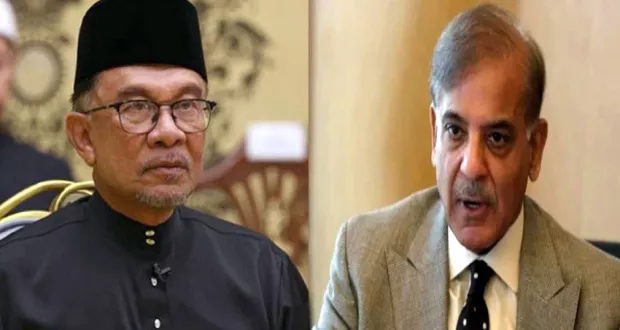 Islamabad: Pakistan and Malaysia have reaffirmed the commitment to further strengthen their historic ties anchored in strong economic and trade cooperation.
The understanding came a telephonic conversation between Prime Minister Shehbaz Sharif and Malaysian Prime Minister Anwar Ibrahim on Tuesday.
The Prime Minister felicitated the Malaysian counterpart on his election as the Prime Minister.
The two leaders expressed satisfaction over the momentum of Pakistan-Malaysia relations and agreed on the importance of regular high-level exchanges to strengthen bilateral dialogue and cooperation.
Prime Minister Shehbaz Sharif underscored Pakistan's desire to forge a broad-based relationship with Malaysia with robust political dialogue and trade and economic linkages.
The two leaders also discussed the devastating climate-induced floods in Pakistan and the upcoming International Conference on Climate Resilient Pakistan taking place on 9 January 2023 in Geneva.
The post Pakistan, Malaysia Vow To Strengthen Ties Anchored In Strong Economic And Trade Cooperation appeared first on Karachi News.