Wednesday December 28, 2022
Pakistan Heading in Right Direction, no Risk of Default: Dar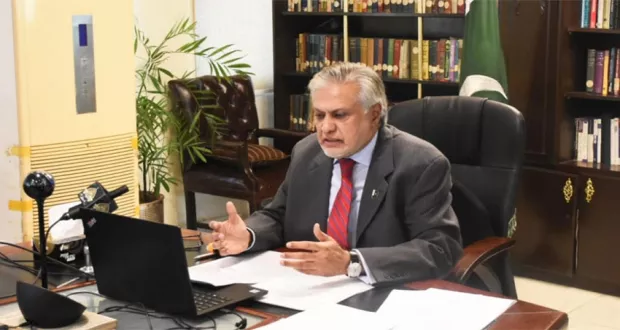 Finance Minister Ishaq Dar has said that Pakistan is heading in the right direction and it will not default despite fake speculations by opposition.
Addressing a ceremony in Islamabad on Wednesday, he urged political parties to show some serious attitude and should not play with the country's economy for petty political gains.
The Minister said Stock Exchange and Securities and Exchange Commission of Pakistan are of great significance in improving country's economy; therefore, we are focused to improve their functioning.
He said the inputs of business community will be acknowledged for this purpose. He said the restraints on imports are aimed at saving economy. He said we have not banned imports but prioritized import items under different categories so the essential items can be imported on priority basis. He said essential items including medicine and edible oil have been put in category one, energy imports in category two, imports for export oriented industry in category three while imports for agricultural industry in category four.
The Minister further said, we should learn from the mistakes of past and work together for the development of the country.
The post Pakistan Heading in Right Direction, no Risk of Default: Dar appeared first on Abb Takk News.