Wednesday January 04, 2023
Pakistan Has Right To Defend Itself From Terrorism: US State Dept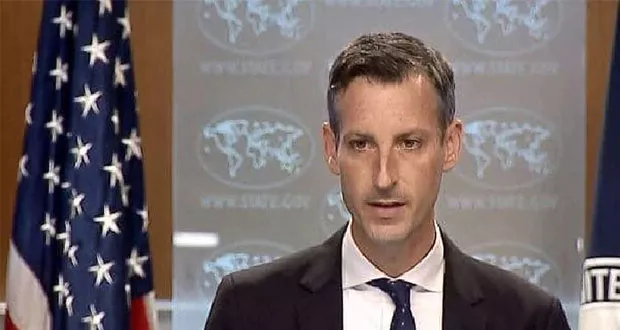 WASHINGTON: The US State Department spokesperson Ned Price has said that Pakistan has a right to defend itself from terrorism.
The spokesperson while briefing the newsmen in Washington, said that we're aware of the recent statement by the Pakistani National Security Committee. The Pakistani people have suffered tremendously from terrorist attacks, he said.
Price said the US is closely monitoring the situation in Afghanistan and called on the Taliban to uphold the very commitment they have made to see to it that Afghan soil is never again used as a launchpad for international terrorist attacks.
The US State Department further said seems that the Taliban have been unable or unwilling to fulfill the commitments they made.
In the last NSC meeting held on December 30, the National Security Committee (NSC) vowed to respond firmly to resurgent terrorism in the country and expressed the resolve that militants are enemies of Pakistan.
The post Pakistan Has Right To Defend Itself From Terrorism: US State Dept appeared first on Abb Takk News.