Thursday March 31, 2022
Pakistan At Defining Moment: PM Khan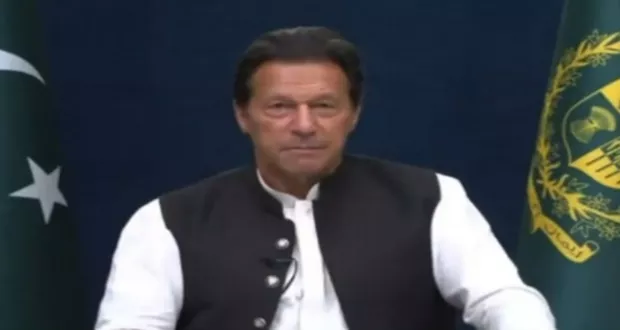 ISLAMABAD: Prime Minister Imran Khan in his address to the nation on Thursday said Pakistan has reached a "defining moment" in its history where it is left with only two options, adding that the nation now has to choose which path to take.
"But before that, I would like to tell the nation why I joined politics," he said, as he went on to provide the reasons for his career choice.
"I already enjoyed fame and had money, and I was part of a generation that was born to an independent state, unlike my parents," he said. "My parents used to tell me to be thankful as I was born into an independent state and did not have to witness the rule of the British."
The premier said that the founding fathers of Pakistan had envisaged a welfare state, based on the model of Riyasat-e-Madina, but the country was nowhere near that model.
"So, when I joined politics, I had three aims. The first was to ensure justice, the second was humanity, and the third was self-reliance," he said.
He said that during his youth, he saw that the country was progressing toward the path of success and development, but because of the corruption of political leaders, it started witnessing a decline.