Saturday September 10, 2022
Orange-Line BRT (Abdul Sattar Edhi) To Start Day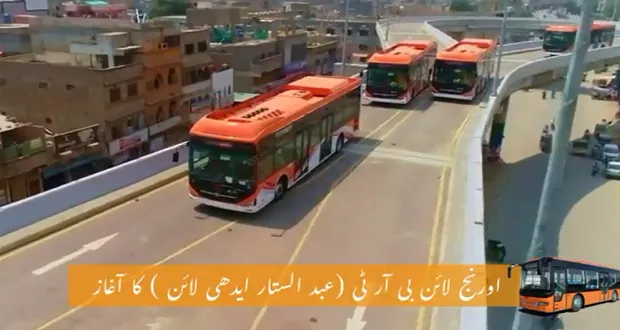 Karachi: There is a good news for Karachiites as another transport service by the government of Sindh is goint to start today.
Sindh Information Minister and Transport Sharjeel Inam Memon has apprised that Orange Line BRT ( Abdul Sattar Edhi Line ) will be started today.
Due to current situation of Floods the opening will be in simple manner. PPP's Sindh government will focus on more transport projects for the people of Sindh
The Minister informed that thousands of people of Karachi will be benefitted from the service.
The Orange-Line BRT will be initiated from Orangi Town to Matric Board Office Chowk. While seats for disabled persons are also provided in the bus.