Friday November 05, 2021
Opposition Stages Protest In NA And Declares Last General Elections As Fraud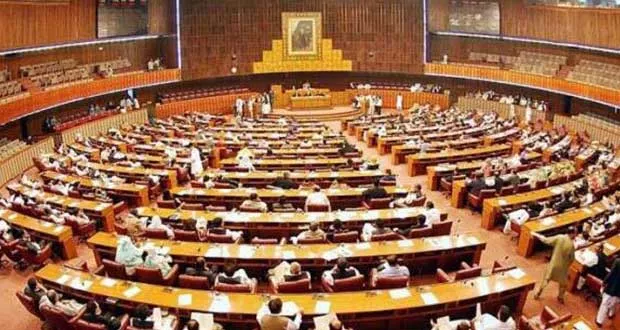 Islamabad: The opposition parties on Friday protested against the hike in the petroleum prices in National Assembly (NA) session.
Member of Pakistan Muslim League-Nawaz (PML-N) Khawaja Asif said that the government dropped the petrol bomb in the darkness of the night.
The opposition members by registering protest against the increase in the petroleum prices lift playcards and chanted slogans of shame, shame against the government.
Khawaja Asif said that we could not understand the relief package announced by the government adding that inflation is all touching the sky.
He said that the government has no feelings for the grievances and difficulties of the masses . Former defense minister said that the last general elections which was held in 2018 was the historic fraud.
Khawaja Asif said that the government had to remove difficulties and grievances of the people adding that the government declare the opposition members as robbers but real robbers are in the government ranks.
On the other hand, the National Assembly passed a motion allowing the use of the Chamber of the House on Monday for briefing to the Parliamentary Committee on National Security.
It was moved by Minister for Law Farogh Naseem.
Later, Rana Tanveer of the PML (N) pointed out lack of quorum. On counting, the house was not found in order and the chair adjourned the house to meet again on Monday at six pm.