Monday December 20, 2021
Opposition Parties Win Two Mayral Seats In KP Local Govt Elections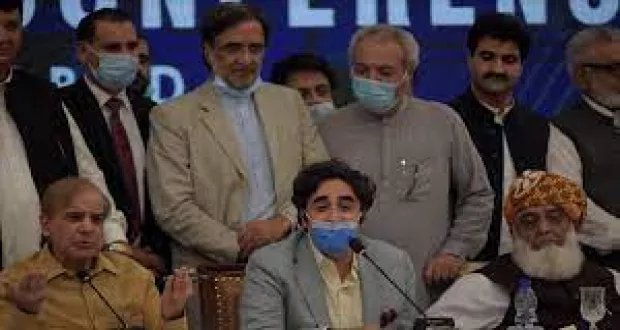 Peshawar: The Opposition parties have bagged two out of four mayoral seats in Khyber Pakhtunkwa's ongoing local body elections, while the ruling PTI is in danger of losing the third one as well, according to unofficial results.
Awami National Party's (ANP) Himayatullah has been elected as the mayor in Mardan, JUI-F's Sher Zaman has been elected from Kohat, while the results from Peshawar and Bannu are still awaited.
However, JUI-F's candidate Zubair Ali is in the lead in the Peshawar mayoral election, as he has received 62,388 votes, according to unofficial results from 515 out of 521 polling stations.
PTI's Mohammad Rizwan has amassed 50,659 votes and ANP's Sher Zaman has bagged 49,596 votes, according to unofficial results.
There are five city councils in the province, however, the elections are taking place only on four as the polls in Dera Ismail Khan were postponed after ANP's candidate for mayor, Umar Khittab Sherani was shot dead.
In the 64 tehsil council unofficial results obtained so far, the JUI-F has emerged victorious in 14 tehsil council seats while the PTI has won in 10.
The ANP and independent candidates have won in five seats each from the tehsil councils while PML-N has won in only one tehsil council seat so far.
Unofficial results further confirm that the Jamaat-e-Islami has won a single seat in the tehsil council elections as well.