Friday November 05, 2021
Opposition Parties Strongly Protest In Senate Over Increase In Petroleum Products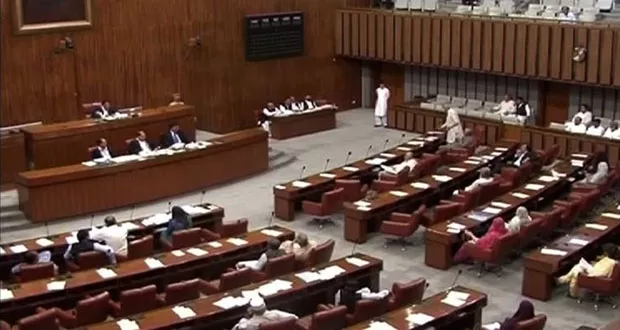 Islamabad: Opposition parties on Friday protested strongly against the increase in petroleum products by the government while ruckus created in the session.
Senator belonging to Pakistan People's Party (PPP) Sherry Rehman pointed towards quorum and the session was adjourned owing to shortage of quorum.
Leader of the house Shahzad Waseem said that the petroleum prices have increased 100 percent all across the world while this was increased just three percent in Pakistan adding that whole of the world facing inflation.
He said that rupees five tax on petroleum levy is less than two percent while he said that Prime Minister Imran Khan gave the largest relief package of the history adding that four millions people are being provided intrest free loans.
Reminding the opposition, Shahzad Waseem said that Zulfiqar Ali Bhutto on increasing the petroleum products had said that what the he can do if Arab countries increase the prices of the petroleum products.
He said Prime Minister Imran Khan presented a massive relief package of 120 billion rupees to provide essential items on subsidized rates.
He said in addition to the relief package, several projects are also being run under Ehsaas Program at a cost of 260 billion rupees for the deserving people.
Later the, opposition pointed out lack of quorum and staged walk out against the rise in petroleum prices.
The House will now meet again on Monday at 4:30 p.m.