Saturday January 08, 2022
Opposition Parties Criticise Govt Over Handling Of Muree Tragedy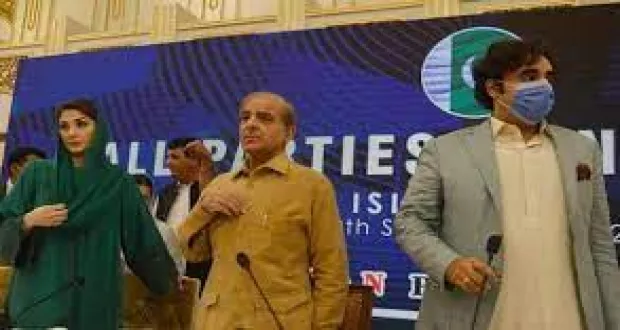 Lahore: Opposition political leaders criticised the government for its handling of the influx of tourists and inadequate preparation.
Leader of the Opposition in the National Assembly and PML-N President Shehbaz Sharif said he was heartbroken over the tragedy in Murree and questioned who was responsible for the deaths.
"Where was the government all the while? What arrangements did it make to deal with such an influx? Incompetence is fast turning into criminality. Prior arrangements & round the clock supervision were the normal SOPs in the past," he tweeted.

Pakistan People's Party (PPP) Chairman Bilawal Bhutto Zardari commenting on Muree situation said that it would have been better that tourists are informed about grim situation of Muree so that such a tragedy could be avoided.
Bilalwal Bhutto urged the government to take neccessary and immediate measures for aiding tourists.
The job of governments is not only to count tourists but also to make advance arrangements and security measures for them […] These deaths are not due to snowfall, but due to government negligence," tweeted PML-N Vice President Maryam Nawaz.
It is pertinent to mention that Federal Minister for Information and Broadcasting Fawad Chaudhry had earlier in the week cited the arrival of around 100,000 tourist vehicles to the hill station as a sign of "increase in prosperity and income of common man".