Saturday November 13, 2021
Opposition Parties Are On One Platform Against The Govt: Khursheed Shah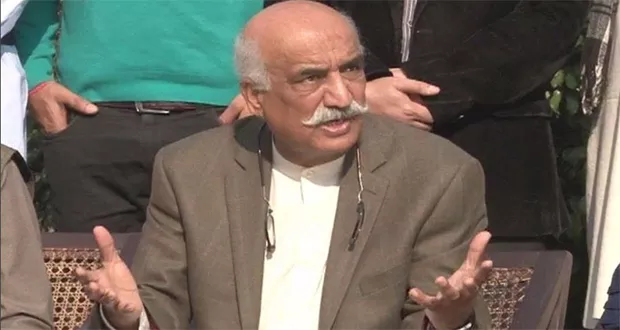 SUKKUR: Syed Khursheed Shah, leader of Pakistan People's Party (PPP) has said that the opposition parties have been on one platform against the government.
Former leader of opposition in the National Assembly talking to media outside the Accountability Court Sukkur over the national political situation said "Now every thing will improve and misgivings will be removed," Shah said while replying a question to media.
"Uniting the opposition is not on my credit, it is credit of all of us," he said. "Currently no new government has been in the offing, nor I am becoming a prime minister," PPP leader said. "However, my becoming prime minister will not remove mountains from their place," he added.
"We have now to strengthen the parliament," Khursheed Shah said.
Replying a question PPP veteran leader said, " The PML-N has only one group and not two factions".
"The long march is too far away, the matter will be settled before it with the grace of the God," he added.