Tuesday January 11, 2022
Opposition In Senate Demands Judicial Commission To Probe Murree Tragedy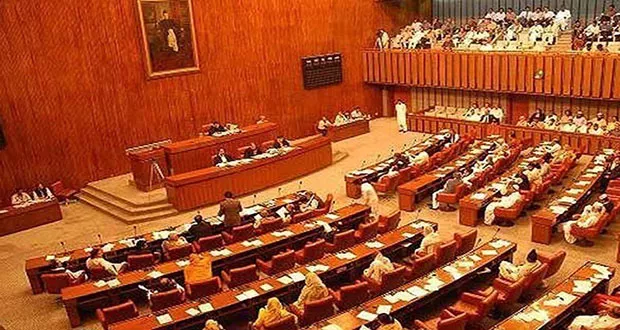 ISLAMABAD: The opposition in the Senate rejected the government-appointed committee for the Murree tragedy and demanded the establishment of a Judicial or Parliamentary Commission.
The Senate meeting was chaired by Deputy Chairman Mirza Afridi. In the debate on Murree tragedy, Opposition Leader Yousuf Raza said that the Meteorological Department had issued a warning that there would be snowfall. Meetings are held before the snowfall in which it is decided to set up camp but no camp was set up or rescue teams were not there.
He said that the facts of judicial inquiry should be brought to light. Leader of the House Dr Shehzad Waseem said that it was not possible to carry out relief operation when there was a blizzard in Murree. Despite this, relief work was carried out and the people who were opened were rescued.
Dr. Shehzad Wasim assured that the report of the committee will come and whoever is responsible will be punished. Sherry Rehman, Raza Rabbani, Abdul Ghafoor Haideri, Senator Mushtaq, Irfan Siddiqui and others raised questions and asked that 12 hours local administration, provincial Where was the PDMA? 22 people left and it was said why people went. Where were the local administration and rescue agencies for so many hours? ۔
Raza Rabbani said that we reject the committee formed by the government. Opposition members wanted to talk more about the Murree tragedy. Due to lack of quorum, the meeting was adjourned till 10 am on Friday.