Friday January 20, 2023
Opening Ceremony of PSL 8th Edition to Be Held in Multan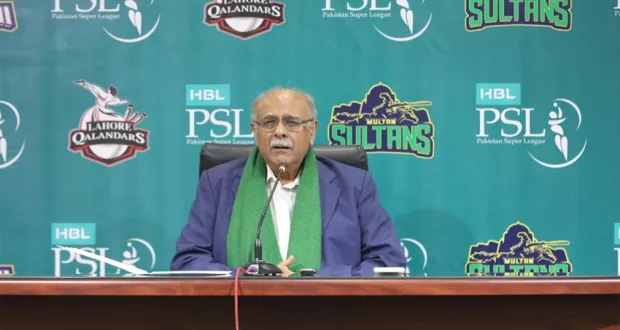 The Chairman of Pakistan Cricket Board Management Committee, Najam Sethi has announced that the opening ceremony of Pakistan Super League 8th Edition will be held in Multan on 13th of next month.
Unveiling the schedule of PSL 8 in a news conference in Lahore on Friday, he said that the first match of PSL 8 will be played between the Defending champion Lahore Qalandars and Multan Sultans in Multan. The mega event will continue till 19th of March.
He said the first leg of PSL 8th Edition will be played in Multan and Karachi while the second leg in Lahore and Rawalpindi.
He said that four PSL teams will play their matches at their home grounds. He said that three matches of women cricket teams will also be held during PSL 8.
The post Opening Ceremony of PSL 8th Edition to Be Held in Multan appeared first on Abb Takk News.