Monday October 04, 2021
Omer Sharif's Funeral Prayers Offered in Germany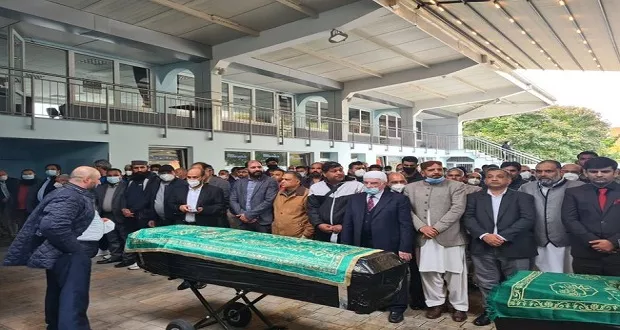 NURBERG: "The funeral prayers for Omer Sharif were offered in Nürnberg. It was attended by the Pakistani community in Germany," Pakistan's Ambassador in Germany Dr Mohammad Faisal said.
Sharif passed away on October 2, two days after he was hospitalised in Nuremberg with pneumonia.
His body will be flown to Pakistan on October 4. He will be buried at Abdullah Shah Ghazi graveyard, as he wished.
In a video message, Omer's wife Zareen had revealed that it was his wish to be buried at the Abdullah Shah Ghazi graveyard. "Mufti Taqi Usmani will lead the funeral prayers in Karachi," she added.
Omer's son, Jawad, said the details about his funeral would be announced once the arrangements were made.
The late comedian's fans and followers have been visiting his residence in Karachi's Gulshan-e-Iqbal to offer their condolences.