Friday January 06, 2023
No Hesitation in Rendering Sacrifices for Defence of Motherland: PM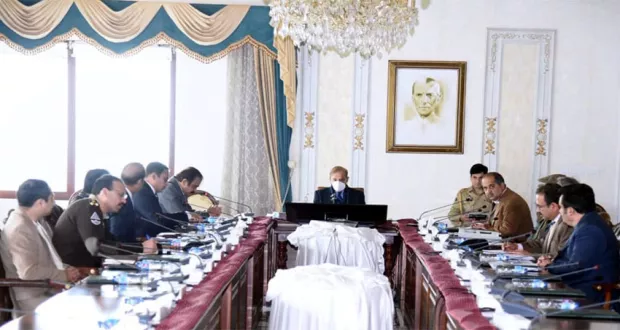 Prime Minister Shehbaz Sharif has said terrorists and miscreants cannot demoralize the people of Pakistan in their resolve to eliminate terrorism from the country.
He said this while chairing a review meeting in Islamabad on Friday regarding the overall security situation in Pakistan.
The Prime Minister said we will not hesitate in rendering any sacrifice for the defence of the motherland.
He emphasized on enhanced collaboration among all the provincial and federal agencies to curb the recent wave of terrorism.
Shehbaz Sharif directed the Interior Minister, the Interior Secretary, and the National Coordinator for National Counter Terrorism Authority to evolve a strategy, after consulting the provinces, and submit a detailed report.
He advised the provincial apex committees to hold their meetings regularly and eliminate terrorism from the country through enhanced cooperation amongst all the institutions.
Interior Minister Rana Sanaullah and the Interior Secretary presented a detailed briefing on the overall security situation in the country. Inspector Generals and the Chief Secretaries of all the four provinces apprised the meeting about recent incidents of terrorism and measures taken for maintenance of law and order.
The Interior Minister and the Inspector General of Police of Islamabad thanked the Prime Minister for increasing salaries of the capital police and ration of the Frontier Corps at par with other forces, which have boosted morale of the Islamabad Police.
The Prime Minister directed the National Coordinator NACTA to further accelerate its cooperation with provincial Counter Terrorism Departments and other law enforcement agencies.
The post No Hesitation in Rendering Sacrifices for Defence of Motherland: PM appeared first on Abb Takk News.