Saturday November 05, 2022
Nine Coaches of Special Sikh Yatri Train Derail Near Shorkot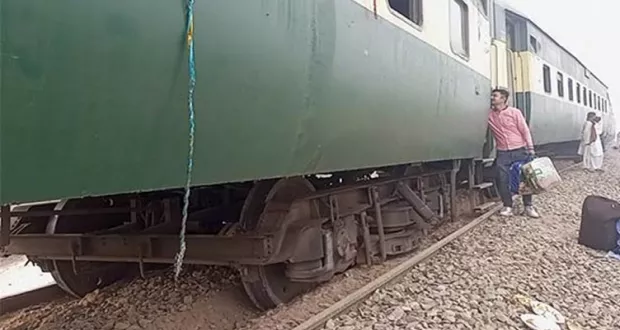 FAISALABAD: Nine coaches of Nankana-bound special train on Saturday derailed near Shorkot, injuring some passengers.
The special train, carrying Sikh pilgrims, was on its way to Nankana Sahib when its bogies derailed between Shorkot and Pir Mahl railway stations.
However, no casualty was reported in the incident.
After being informed, the rescue teams reached the incident site and launched relief operation.
According to Railways officials, majority of the passengers were adjusted on other bogies of the train and dispatched for their destination at 9:55am.
The post Nine Coaches of Special Sikh Yatri Train Derail Near Shorkot appeared first on Abb Takk News.