Wednesday April 20, 2022
Newly Appointed Health Minister Qadir Patel Visits PIMS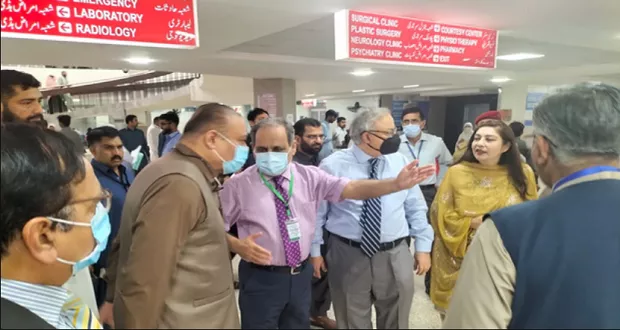 Islamabad: Newly appointed Federal Minister for health Abdul Qadir Patel on Wednesday visited Pakistan Institute of Medical Sciences.
The PPP leader reviewed facilities provided to the patients in the hospital. Besides the PIMS pharmacy, he also reviewed medicines provided to the patients.
Qadir Patel directed the staff to provide the masses the best medical facilities adding that staff could not be negligent in service to the humanity.
He said that no negligence will be tolerated in the treatment of the patients while he also expressed determination that effective measures will be taken to improve the performance of the hospitals.