Friday December 31, 2021
New Zealand Welcomes New Year With Exquisite Light Show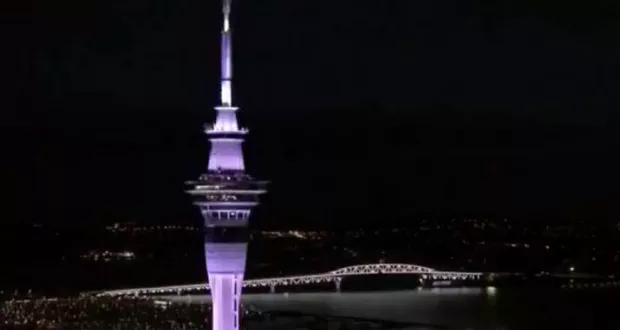 AUCKLAND: New Zealand on Friday welcomed the New Year 2022 with an exquisite light show. The country celebrated the new year eve with huge light show gathering where people got together to formally bid farewell to 2021 and welcome 2022 in huge heart-warming light show.
Meanwhile in Australia all the preparations have been completed to celebrate the New Year eve. Google has also changed its doodle based on New Year as celebratory theme.
On the other hand, Punjab government has banned fireworks in Lahore, and pillion riding in Islamabad while section-144 was imposed in Karachi.
Earlier today Section-144 was been imposed in Karachi on the eve of New Year.
As per the orders issued by Karachi commissioner, aerial firing has been banned in the metropolis while strict action will be taken against the violators.
The tea hotels, restaurants and petrol pumps have been directed to close at 10:00pm. Gathering of more than 10 people on main roads has also been restricted.
The commissioner has ordered the local administration and police personnel to monitor law and order situation in the city.
It is to be mentioned here that the world has prepared to usher in 2022, after another tumultuous and pandemic-ridden year capped by new restrictions, soaring case numbers, and a slight glimmer of hope for better times ahead.